Every kitchen enthusiast dreams of having their own restaurant. And once they have learned all the tricks in the kitchen and saved enough capital, they can embark on the journey of fulfilling their dream of having a restaurant they can call their own.
But more than the food, there's more to a restaurant that meets the eye. The place should embody your passion and your expertise. The design should attract the crowd you want and become a go-to place for many people. This way, you know your restaurant will stay in the competition and defy the odds and challenges many food businesses have to deal with very often.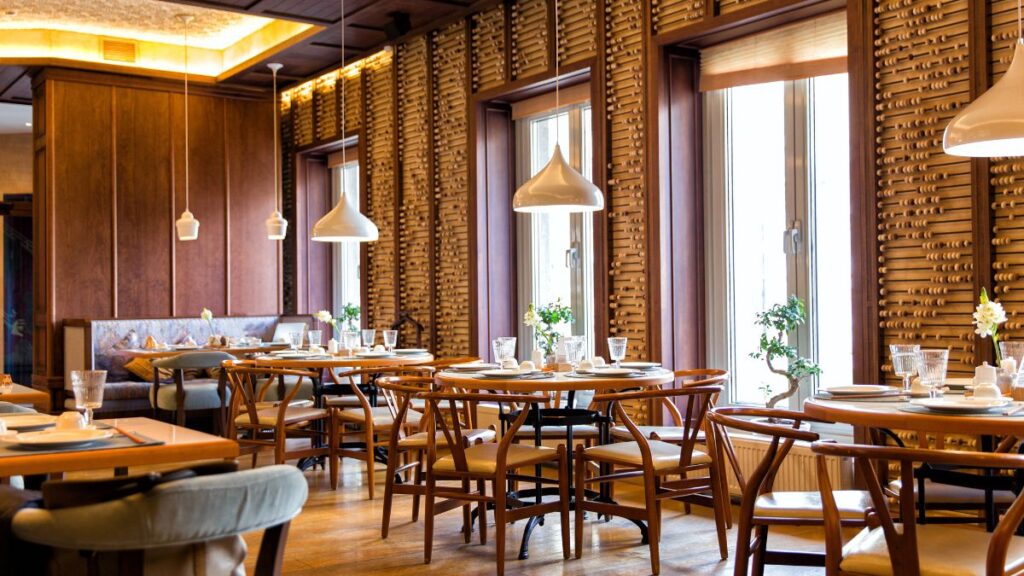 Before you sign that agreement with your contractor, you need to have a design of your restaurant. This way, you'll know the factors you must consider and seamlessly incorporate everything. That said, here are five key tips for designing your restaurant:
Determine Your Target Market
The design style of your restaurant will rely on the crowd you want to attract or your target market. If you wish to have a family restaurant, the space should be a little bigger to allow kids to run about and explore, or maybe have a little nook where they could read, play, or do activities.
If you're aiming to attract the yuppies, you may need a space with an efficient layout for foot traffic since these people will want fast service. Additionally, consider implementing a youthful design interior. You might want to install video walls and anything techie using hardware and software implementation.
Match Your Restaurant Layout With The Type Of Service You Provide
Service is crucial in designing a restaurant. It will dictate the layout of your restaurant and everything in between. Therefore, it's essential to match the layout of your restaurant with the type of service you provide.
If you plan on having a self-service restaurant, it would be best to have attractive that customers can refer to while ordering. A digital menu board is a great tool to showcase what you're offering and an excellent method to help your customers when ordering, as it clearly shows mouthwatering pictures of your specialties and their description.  
Furthermore, this will make the ordering process faster and more efficient, which could translate to higher sales since you can serve more customers. Mistakes on orders can also be mitigated, reducing your operating costs.
One of the crucial steps you should take to grow your restaurant is to provide appropriate lighting. The lighting in the restaurant affects the entire ambiance and mood of the place. It can transform the whole space with one flick of a switch. Aside from transforming the area, it could also affect your customers' experience.
You need to use efficient light sources in all critical areas of your restaurant and allow natural lighting during the day to reduce your electricity expenses. Using the correct lighting will illuminate your food beautifully.
Remember that everything can be posted on social media in today's digital world. A social media post of your food in lousy lighting can discourage potential customers from visiting and trying your restaurant.
Choose Colors Reflecting Your Brand Personality
The psychology of color also applies to designing a restaurant. Choosing a color that reflects your brand personality is crucial in carving an identity in the cutthroat world of the restaurant business. You may need to select a color that will entice people to eat and create an overall happy mood if you have a family restaurant.
If your restaurant is the elegant kind, a romantic palette might be more suitable. Choosing the color for your restaurant is a process that could be tedious and time-consuming. But in today's modern world, an app can solve almost everything. Architectural design software is available that you can use to visualize your restaurant in 2D or even 3D and experiment with colors to have the best physical representation on screen.
Make It Social Media Worthy
It's not uncommon to see people snapping photos first before eating at a restaurant. You can also see many people taking that pose for posterity of any place they visit to be posted on their social media feeds with the appropriate hashtag.
Because of social media dictated behaviors, your restaurant should be social media-worthy. Many restaurants gained a cult following because of their beautiful interiors that translate well in photos. Some people even visit the restaurant not because of the food but more of the place. But if your restaurant offers both, it would be a massive success.
Conclusion
Any business could be successful if careful and detailed planning is done from the get-go. Utilizing technology can be a great attraction in your restaurant. Video walls and digital menu boards provide an excellent experience for many customers looking to satisfy their hunger and encounter a different experience.